About Ken Cullen
Ken Cullen is Owner/Manager of KC Saddlery.
Over the years Ken has been breeding, training and showing cutting horses and has amassed extensive knowledge and experience.
Ken consistently uses his expertise to source high quality, function, durable and stylish Western work and show gear.
Ken is now making these outstanding products available to the public.
Ken Cullen Cutting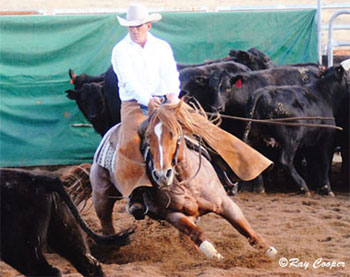 Quick Contact
14282 Bunya Highway Wondi QLD 4606
0438 840 243
Testimonial
A very big "THANK YOU" for your great advice and fantastic product. I would definitely recommend having a chat to Ken before buying any gear, I met Ken at a local show and I have purchased a new saddle and several other bits & pieces.Amber Smith - Queensland